Rough it in style in the remote Alaskan bush!

Unlike many camps on the Nushagak River, Alaska King Salmon Adventures owns the 11 acres that our camp sits on. As a result, you'll find lodge-like amenities that allow for an incredibly comfortable stay.
The camp is made up of Weatherport sleeping huts, a huge dining tent, a permanent gourmet kitchen and permanent bathrooms with showers. Most recently we've added a permanent structure recreation room and wireless Internet.
The Weatherport sleeping huts accommodate two individuals very comfortably. Each hut is supported by a permanent floor structure and is kept warm, if necessary, by your own heating unit. The sleeping huts are located with a beautiful view of the water, and many of our guests inform us that they've never had a better night sleep!
The dining tent is where you'll be served the food that everyone loves at Alaska King Salmon Adventures. Wake up to hot coffee and your favorite breakfast items. After a morning of fishing, you'll enjoy a hot lunch as you trade war stories from an epic morning of fishing. Following lunch you'll enjoy more fishing, then return to the eating area to enjoy gourmet dinners and smiles with your friends.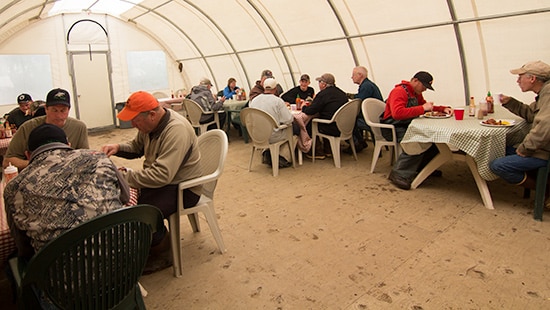 Of course your food doesn't just magically appear. Making it happen is our gourmet chef and crew. From 5am until 11pm our kitchen staff works non-stop to create meals and snacks that everyone raves about, including prime rib, spot prawns, scratch cookies, desserts and plenty more that will leave you thinking you're eating uptown rather than in the Alaskan bush.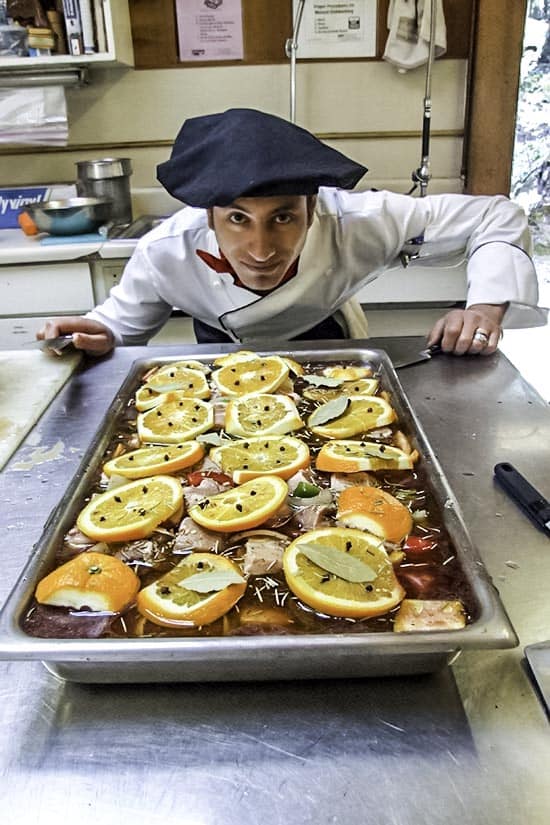 Permanent bathrooms? Yes, and it's a big deal in the Alaska wilderness! This permanent structure really helps set us apart from many of the other camps on the river. We keep the towel racks full and the bathrooms spic and span. There's nothing better than a nice shower after a day of hauling in Nushagak River Kings!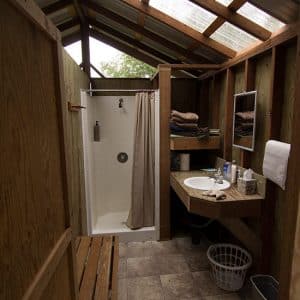 After a day of fishing and an incredible meal, many enjoy our recreation room. We built the permanent structure for the 2013 season and many of our guests wish they had a room at home as nice as this. You'll find games, darts, puzzles, poker chips and plenty of room to hang out and relax.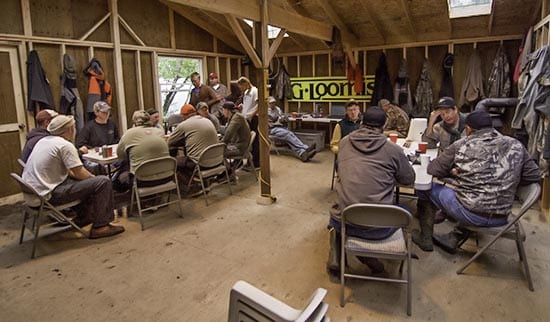 Ultimately, our goal is to make our customers' stay as comfortable as possible. We work tirelessly at making our camp and your experience as incredible as the Nushagak River fishing you're going to experience.