The Nushagak River flows 280 miles out of the Alaskan Range to Bristol Bay. Along its 280 miles, the Nush picks up tributary after salmon breeding tributary, including the Mulchatna, Nuyakuk and King Salmon Rivers, coupled with dozens of smaller tributaries, making the Nushagak River drainage the best salmon fishing in Alaska.

More kings return to the Nushagak River than any other river in Alaska, with more than 100,000 arriving in June and July.

A FISHERMAN'S PARADISE

The Nush also plays host to tremendous runs of sockeye, chum and silver salmon, and has large resident populations of native rainbow trout, dolly varden, northern pike and Arctic grayling. All together, it makes the Nushagak a special place to enjoy the best fishing in Alaska!
Limited Access
Fly-in-only access keeps the Nushagak remote and pristine, preventing the crowds experienced on other rivers in Alaska. Our guests average 20-40 kings per boat, per day on the Nushagak River, while 40+ fish days are common.
THE PERFECT SPOT
Our camp is located a few miles above tidewater. This unique location gives you the chance to go wherever the fish are, without the crowds. Often the only boats seen on the water in a day are from our camp. It's a truly unique salmon fishing experience and one that is unmatched in Alaska.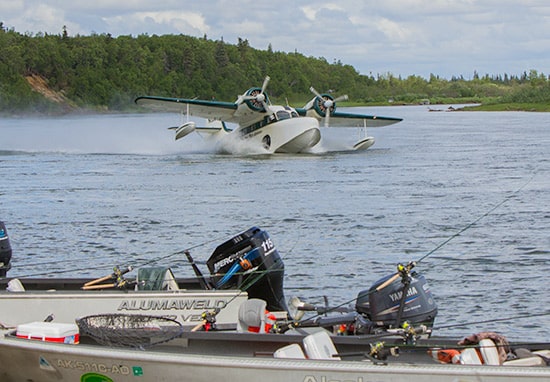 Expert Guides
Having the right guide can make or break your trip. No one wants to be on a river full of fish with an inexperienced guide. Our guides return to the Nushagak year after year and have the knowledge and experience to make your trip a success! We not only have the best guides on the Nush, but we also have the best rods, reels and tackle available.
SAFETY TRAINED, RIVER SMART
Your goal is to catch as many fish as possible during your stay with us, and we are committed to provide you with the ultimate fishing adventure in the process. The safety and comfort of our guests is a top priority for Alaska King Salmon Adventures. All of our guides are Coast Guard licensed and have extensive hydrographical knowledge of the Nushagak River.
 Quality Equipment
Alaska King Salmon Adventures provides the finest equipment:
Custom Boats
4 Stroke Outboards
G. Loomis Rods
Shimano Reels
PowerPro Fishing Line
Quality Tackle
Our custom river boats are 7ft across the bottom and 23ft long, fishing four anglers very comfortably. Each boat is powered by a 115hp outboard, and a four-stroke 8hp is used for a kicker motor. Rod holders, diamond plate floors and captains chairs make these boats perfect for enjoying long days on the water.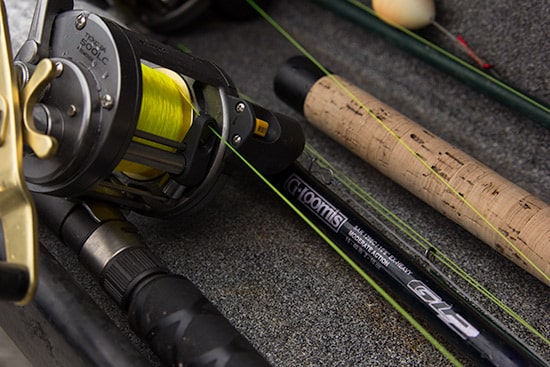 Done for you
After a day's fishing, take a nice, hot shower while your guides fillet, portion, vacuum pack, and freeze your catch. We provide waxed travel boxes to keep your fish safe and frozen for the trip home. Most anglers bring home 50 to 60 pounds of fillets!